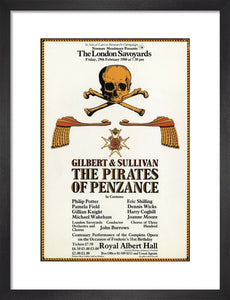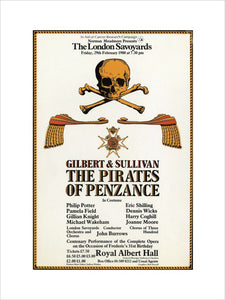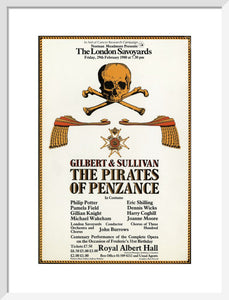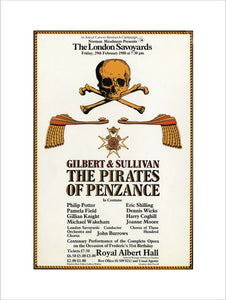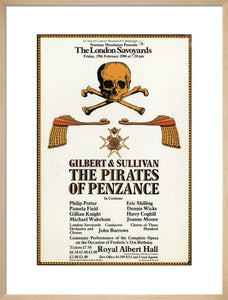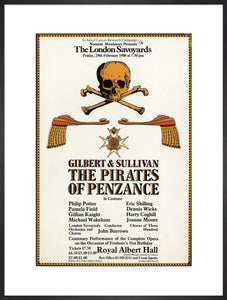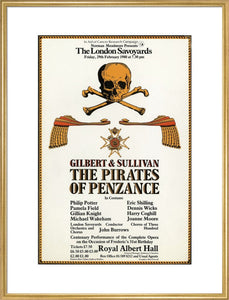 © All Images contained on this website are copyrighted property of their respective owners. All rights are reserved.
Description

Details

Delivery
Bring a piece of classical music history to your home with this The London Savoyards - Gilbert & Sullivan's 'The Pirates of Penzance' at the Royal Albert Hall handbill cover poster.
Taking place 29 February 1980, the London Savoyards took the Royal Albert Hall's stage by performing the famous Gilbert & Sullivan's 'The Pirates of Penzance' comic opera. Conducted by John Burrows and performed by Eric Shilling, Harry Coghill, Michael Wakeham, Philip Potter, Dennis Wicks, Pamela Field, Joanne Moore, Judith Buckle, Deborah Goody and Susan Tyrrell. 
Find out more about this event here.
MATERIALS

Matte smooth fine art paper

250gsm
We have a range of delivery options available, for more information please see our delivery page.
Please note, framed prints are currently only available to UK postcodes.
Every purchase supports the Hall. Take a look at other ways to support us here.