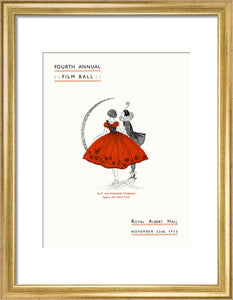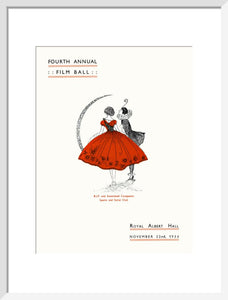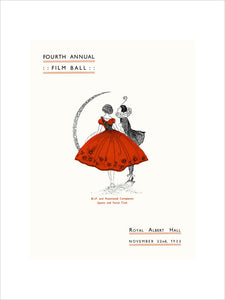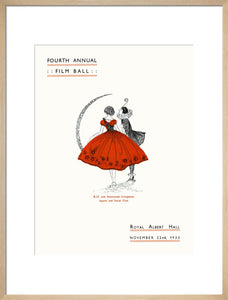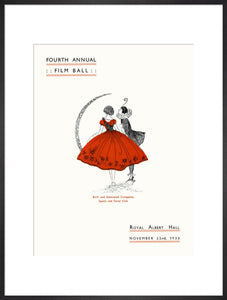 © All Images contained on this website are copyrighted property of their respective owners. All rights are reserved.
Description

Details

Delivery
Bring a piece of movie history to your home with this Fourth Annual Film Ball at the Royal Albert Hall programme cover poster.
Taking place 22 November 1933, Royal Albert Hall was host to another speculator ball with attendants by actors Leslie Fuller, Stanley Lupino, Clifford Mollison, and Lupino Lane, with main performances from The Fourteen Thunderbolts, Spectacular Adagio Act and John Tiller Girls.
The event used the Great Floor, raising the arena floor to the Loggia Box level.
B&W footage of the event is held by British Pathe 'Come to the Ball 1933' (Film ID 1620.24, Duration 3min, 24sec)
Find out more about this event here.
MATERIALS

Matte smooth fine art paper

250gsm
We have a range of delivery options available, for more information please see our delivery page.
Please note, framed prints are currently only available to UK postcodes.
Every purchase supports the Hall. Take a look at other ways to support us here.