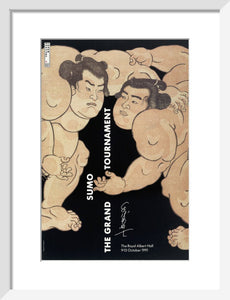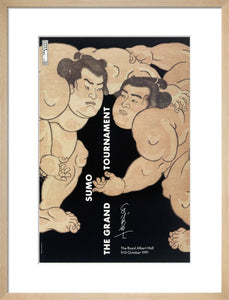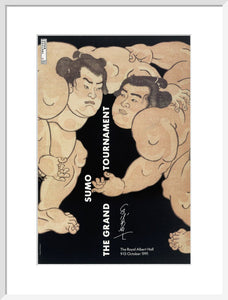 © All Images contained on this website are copyrighted property of their respective owners. All rights are reserved.
Description

Details

Delivery
Bring a piece of sports history to your home with this Grand Sumo Tournament at the Royal Albert Hall event poster.
Taking place 9 - 13  October 1991, the Grand Sumo Tournament took place at the Hall for five days, as part of the Japan Festival. It was the first Sumo wrestling tournament ever to be staged outside Japan in the sport's 1500 year history.  The top forty rikishi (wrestlers) competed, including the two yokozuma (grand champions) - Asahifuji and Hokutuomi. But the main attraction was Hawaiian Konishiki, the heaviest sumo wrestler ever, nicknamed the Dump Truck, weighing in at 37.5 stone (238.25 kg). 
Find out more about this event here.
MATERIALS

Matte smooth fine art paper

250gsm
We have a range of delivery options available, for more information please see our delivery page.
Please note, framed prints are currently only available to UK postcodes.
Every purchase supports the Hall. Take a look at other ways to support us here.