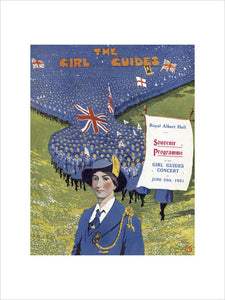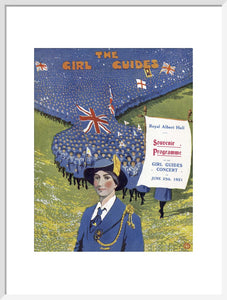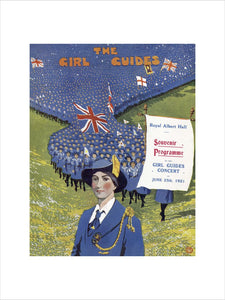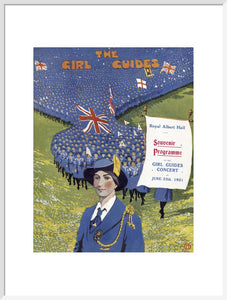 © All Images contained on this website are copyrighted property of their respective owners. All rights are reserved.
Description

Details

Delivery
Bring a piece of classical music history to your home with this Grand Choral Concert by the Girl Guides, with a Choir of a Thousand Voices at the Royal Albert Hall programme cover poster.

Taking place 25 June 1921, main performances from Laudy Maud Warrender, Eric Godley, Miguel Fonteacha on vocals, Marie Antoinette Aussenac on piano, Zacharewitsch on violin and J A Meale on the organ.
Find out more about this event here.
MATERIALS

Matte smooth fine art paper

250gsm
We have a range of delivery options available, for more information please see our delivery page.
Please note, framed prints are currently only available to UK postcodes.
Every purchase supports the Hall. Take a look at other ways to support us here.